Welcome to AK Movie Fest !

Become a member of my AK Community and avail the benefits below.
~ Receive 1 Year subscription of my Art Knowledge E-Magazine
~ Get to watch the Premiers of my Movie Operation JuJuPi on 7th May 2021 as a part of AK Movie Fest
~ Get 50 AK Online Watch Points for our OTT Platform to witness unique indie content.
~ Be a part of our mailing list to receive constant updates and articles related to Art.
All the above for a membership fee of Rs.200/- (All Inclusive Price) Validity : 1 Year from the date of purchase of Membership.
Details about "Operation JuJuPi" - An English Feature Film.

Written & Directed by : Arunkanth V - Starring Actor Chaams ! Produced by Arunkanth V, InfoPluto Media Works.
PreBook to become a member and be a part of our AK Movie fest and also avail the benefits listed above.


Your membership and prebooking for the event is a great Support to Indie Film Makers !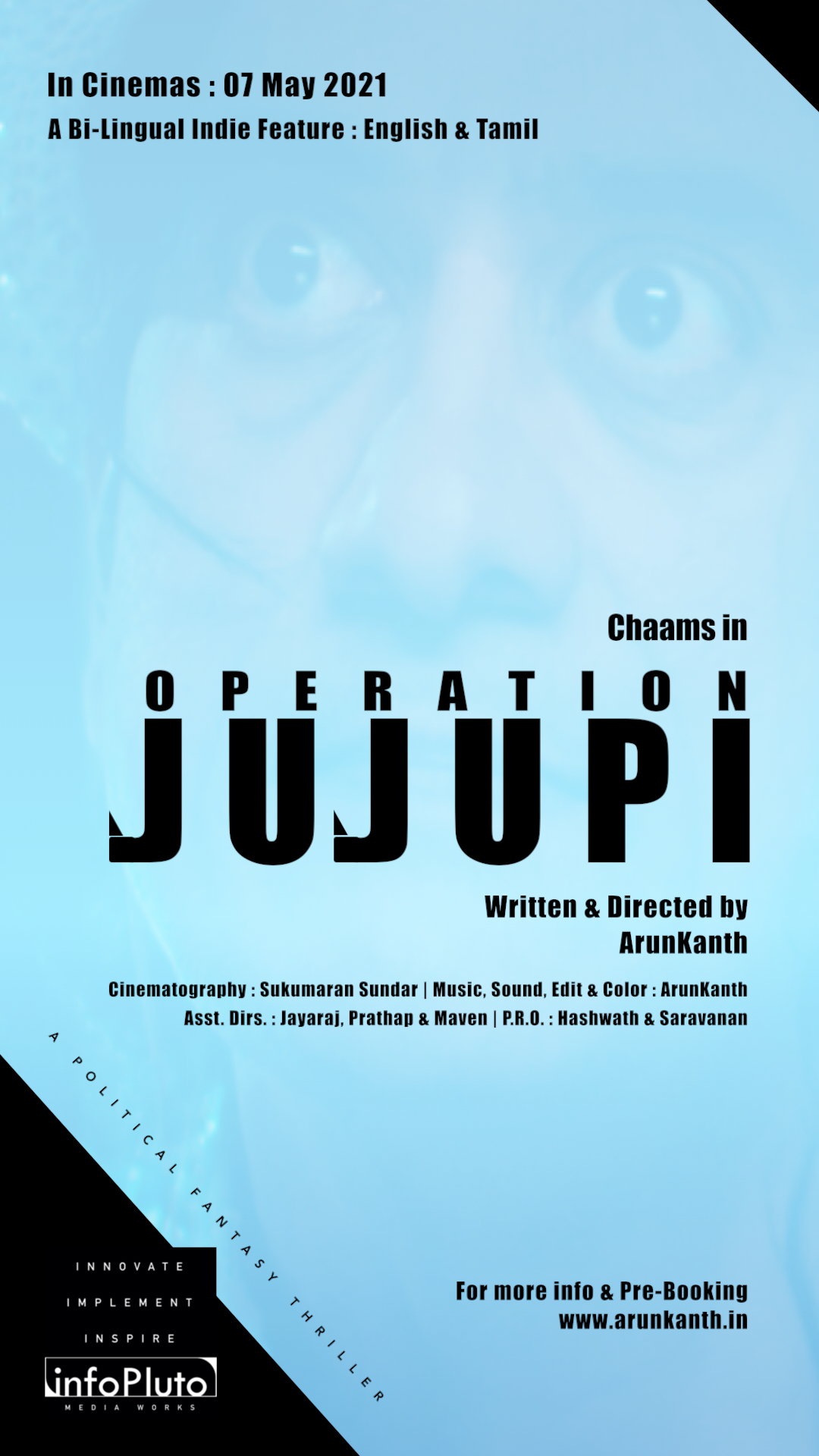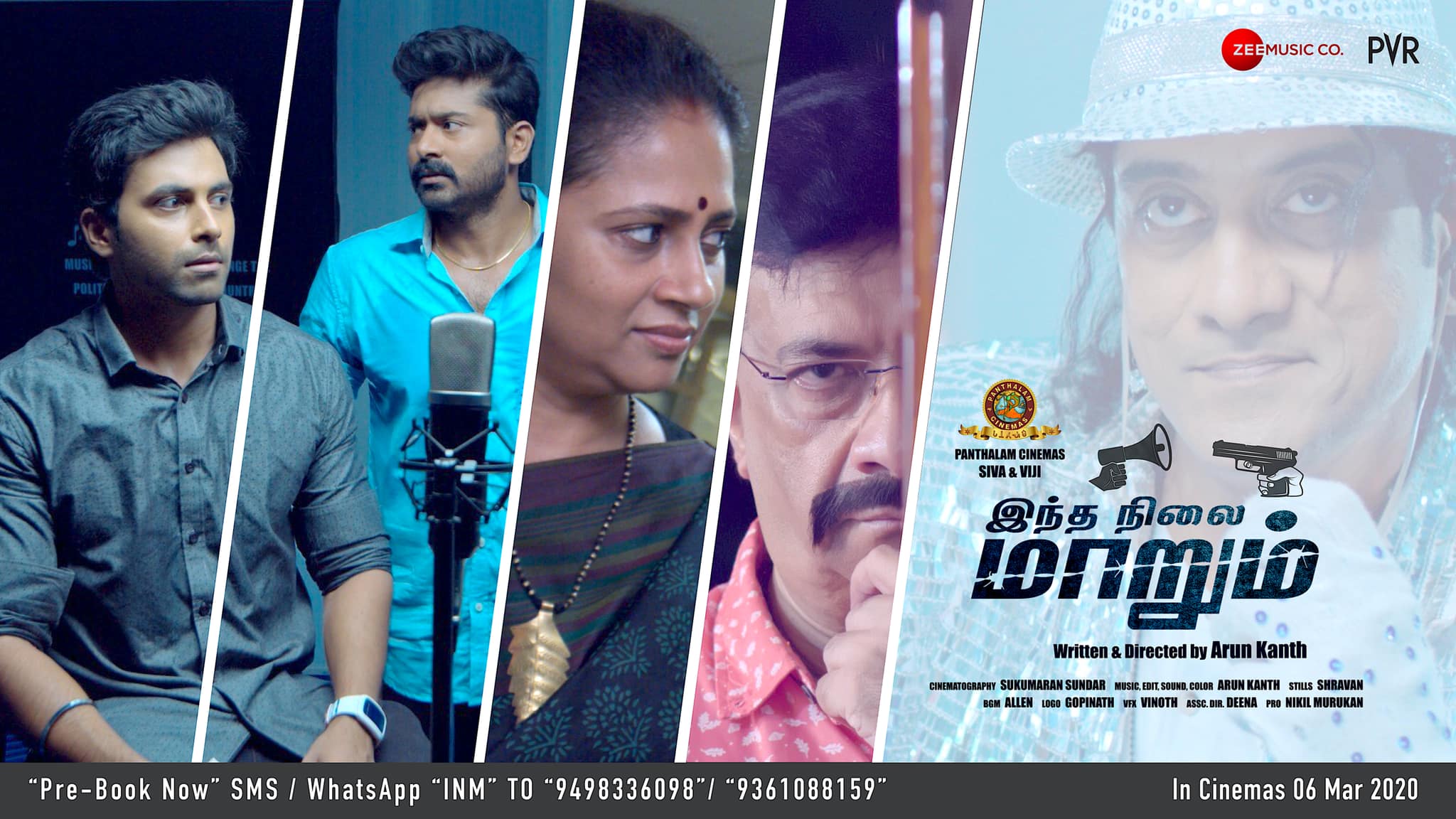 Indha Nilai Maarum - 2020 - An Independent Film
Written & Directed by Arun Kanth. Produced by Siva &Viji of Panthalam Cinemas Pvt. Ltd.
Genre : Comedy

Released in Cinemas on 6th March 2020. Coming Soon on OTT platforms.
I, Arunkanth, as an Independnet Film Maker, believe in : "Movies are imaginations of the film-maker and not the audience. So come to experience the maker's tase and not yours. Get that Straight".

Currently working on my 3rd Indie Feature to be on floor soon. Meanwhile watch some of my previous work below :-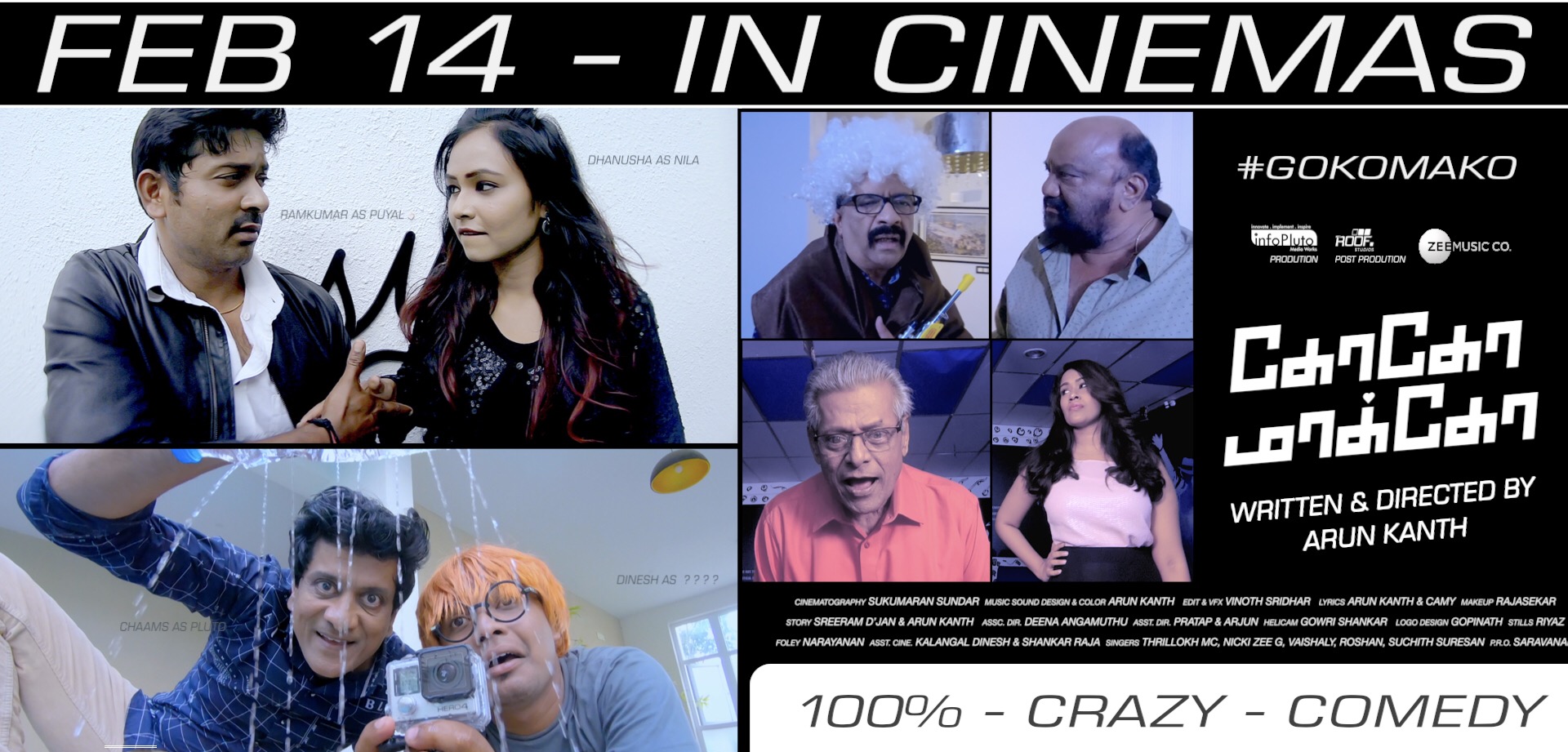 Goko Mako - An Independent GoPro Feature Film
Shot completely on GoPro, Goko Mako is an experimental musical crazy movie that revolves around a Music Composer trying to pitch his audio album to record labels. In a situation that the songs need videos to be accepted, the music director takes an unconventional route to capture a copuple's roadtrip journey with a crazy candid video crew and tries to turn the footage into a music video. A fun filled ride full of craziness with a subtle message !
Release Date : 14th Feb 2019 | Written & Directed by : Arun Kanth
Watch some of my MovieTrailers below !

Listen to some of my Audio Juke Boxes below !
Watch some of my Music Videos & Lyricals below !