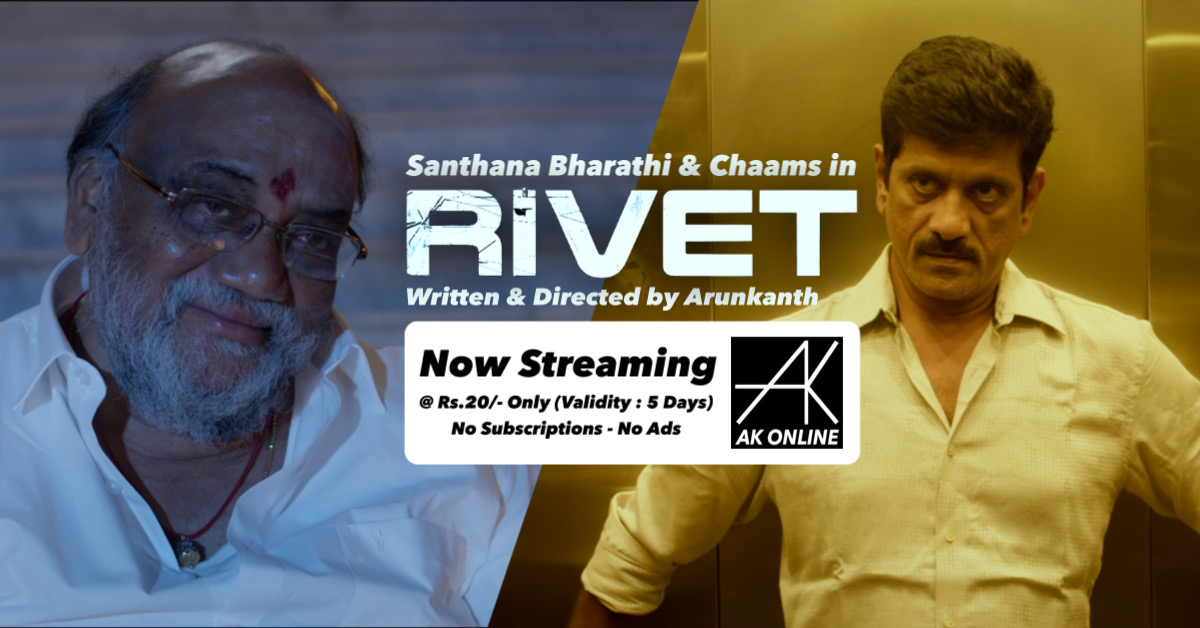 Rivet - 2022
Written & Directed by Arunkanth.
Cast : Santhana Bharathi & Chaams in lead roles.
Synopsis : Rivet, is a common man's Quirky Revenge against a corrupt Politician. The highlight of the plot is that the revenge comes during an election season and the politician's family members too join the revenge gang.
Co-Produced by Vasanth of TCS Film Productions & Ravishankar.
Produced by Arunkanth of Info Pluto Media Works.
Crew :
Cinematography by Sukumaran Sundar.
Music, Sound, Edit, Color & Production Design by Arunkanth.
Released in Cinemas on 2nd Dec 2022.
Rivet Tamil Movie Now Streaming on AK Online OTT Platform at just Rs.20/-
with a
5 Day Watch-Validity. No Subscriptions. No Ads.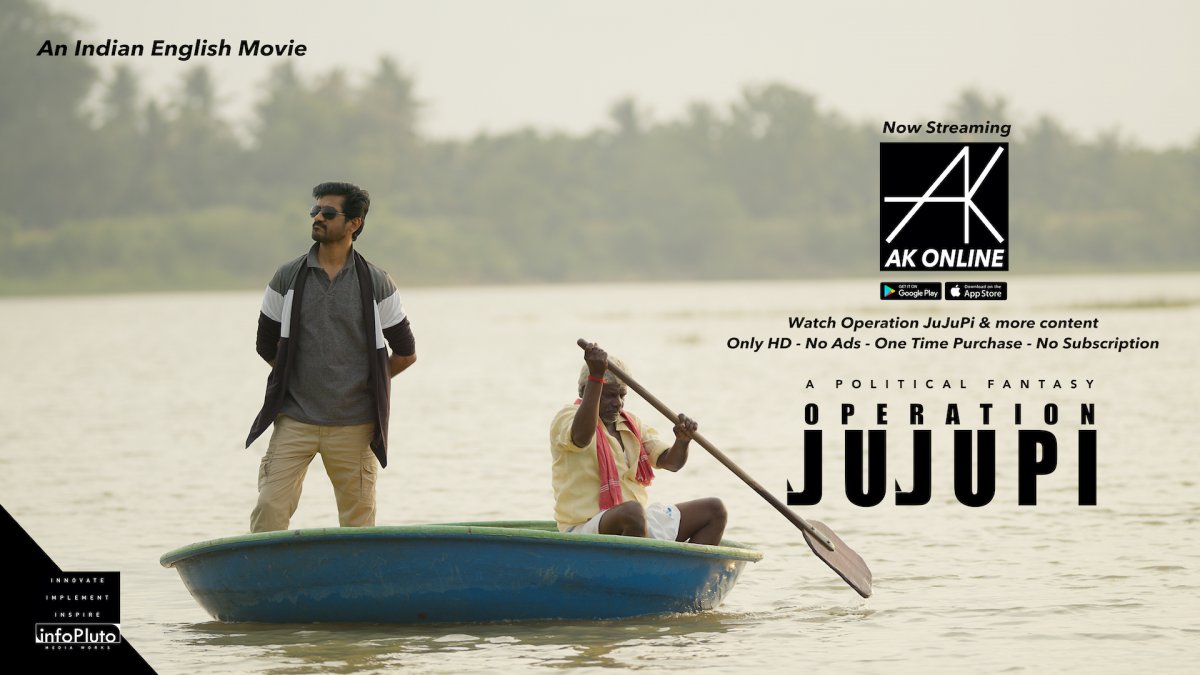 Operation JuJuPi - 2021
Written & Directed by Arunkanth.
Cast : Chaams, Jagan, Badava Gopi, Vinodhini Vaidynathan, Santhana Bharathi, Manobala, Vaiyappuri, Venkat subha & more.
Crew : Directrion, Music, Sound & Color : Arunkanth
Cinematography : Sukumaran Sundar
Editor : Vinoth Sridhar
Synopsis : A common man's wild dream to transform the nation into a place of happy living with a magical master plan to bring political, electoral and constitutional reforms.
A Political Fantasy. A Bi-Lingual (English & Tamil) Feature Film.
Released in Cinemas on 4th Nov 2021 Diwali.
Operation JuJuPi Movie is Now Streaming on AK Online OTT Platform.
Download AK Online on :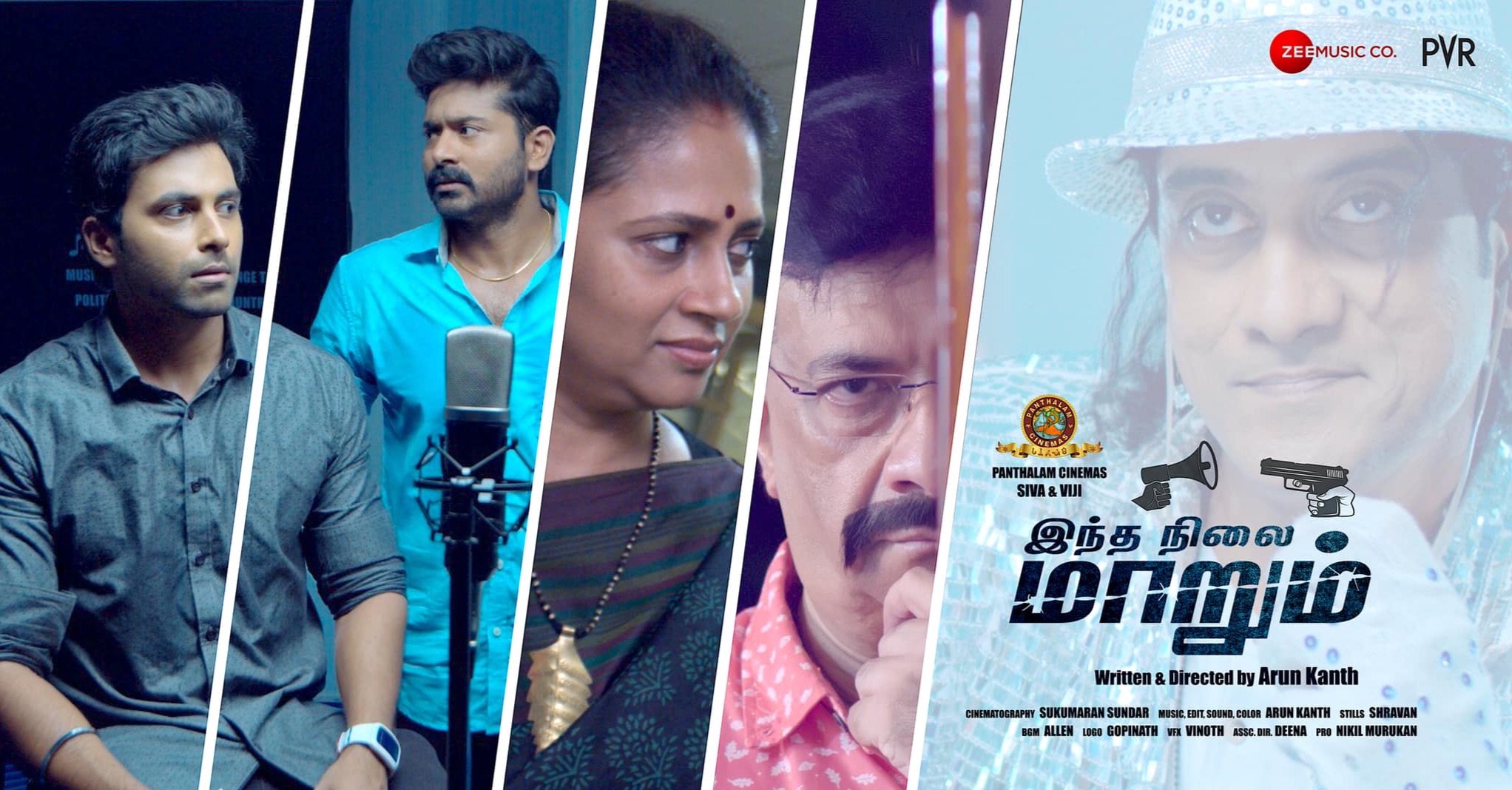 Indha Nilai Maarum - 2020
Written & Directed by Arun Kanth.
Genre : Comedy
Cast : Ashwinkumar, Ramkumar, YG Mahendra, Delhi Ganesh, Chaams, TM Karthik, Lakshmi Ramakrishnan, Santhana Bharathi and more.
Released in Cinemas on 6th March 2020. Available on Amazon Prime Video (Outside India). Coming Soon on OTT platforms in India.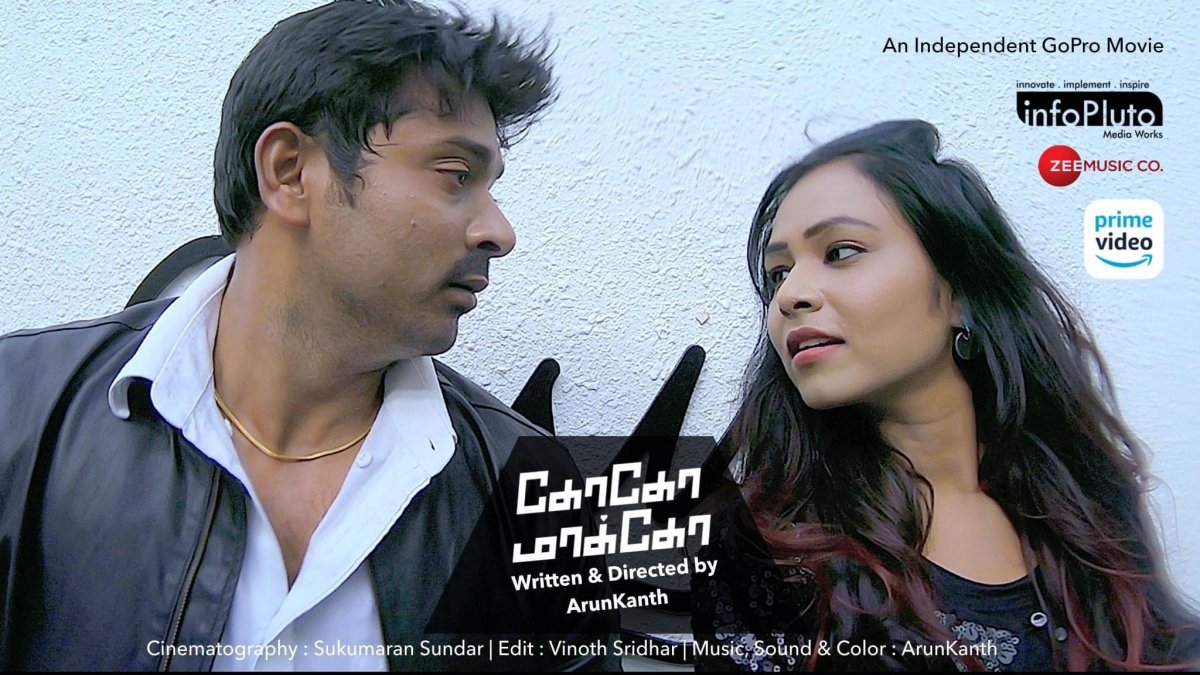 Goko Mako - An Independent GoPro Feature Film (2019)
Shot completely on GoPro, Goko Mako is an experimental musical crazy movie that revolves around a Music Composer trying to pitch his audio album to record labels. In a situation that the songs need videos to be accepted, the music director takes an unconventional route to capture a copuple's roadtrip journey with a crazy candid video crew and tries to turn the footage into a music video. A fun filled ride full of craziness with a subtle message !
Release Date : 14th Feb 2019 | Written & Directed by : Arun Kanth
Now Streaming on
AK Online
OTT Platform and other platforms as below :
Listen to some of my Audio Juke Boxes below !
Watch some of my Music Videos & Lyricals below !